Personal Profile Omnoi Bannert (B.A.)
Omnoi Bannert is a Member (Aff.) of NZSTI (The New Zealand Society of Translators and Interpreters  https://www.nzsti.org/ )
Your translation projects are done to highest quality standards and in a highly professional manner.  
All translations are done by Omnoi Bannert, NOT by machine translation, translation software or overseas contractors.
Omnoi works in a variety of formats, including HTML, MS Word, MS Excel, MS PowerPoint, PDF and so on.
All projects are kept absolutely confidential.
For Thai translation, we highly specialize in Business and Personal translations.
Omnoi has dual citizenship (Thai and New Zealand) and has lived in New Zealand for over 20 years.
Competitive pricing – we are located in New Zealand (NZ$).
Grammatically & idiomatically correct.
On time delivery and reliability.
We accept bank transfer and PayPal.
Please peruse the Testimonials from satisfied clients of Omnoi Bannert's Translation and Interpretation Services HERE
Omnoi Bannert is a fully qualified native translator with a Bachelor Degree in English, Ramkamhaeng University, Bangkok, Thailand.
Public Sector Context Certification 3.11.2022: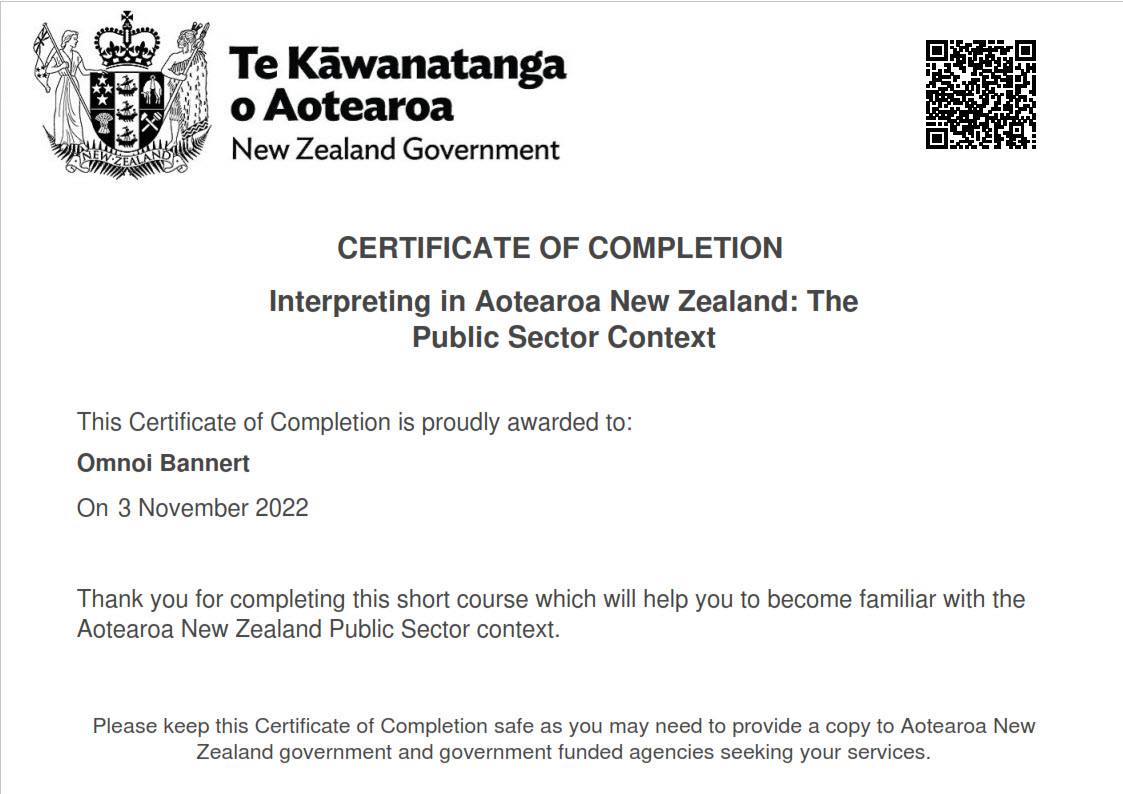 Omnoi Bannert Certificate of Completion – Public Sector Context 3.11.2022